Our commitment
As a family-owned and -operated business for three generations, Stace-Allen Chucks combines deep expertise in machining with a commitment to leadership in new techniques and technologies. Our unique balance of experience and innovation gives us the ability to design and manufacture custom workholding solutions for the most complicated chucking problems in the most complex applications.
We back our work with a personal commitment to service. When a line goes down or a delivery target must be met, Stace-Allen steps in with whatever it takes. We keep you online and on-target with custom design, precision performance, and expert service.
Our process
Specifications & requirements
Our custom workholding solutions begin with an analysis of your issue in the context of your overall process and goals. The first step in our process involves collecting your existing specs and drawings and/or building a list of new requirements.
---
Solution concept & quote
Using our findings and what you tell us about your workflow, budget, and deadlines, we create a baseline solution concept that helps us give you a preliminary quote. At this stage, we set the scope and start thinking of unique ways to deliver your project.
---
Design & customization
After you accept the quote, the real design work begins. Our engineers study every angle to create completely custom workholding for your application. Using advanced technology and the latest techniques, we create solutions for the most complex applications.
---
Prototype & testing
Our technology tools enable rapid prototyping, so we can quickly test how your solution will perform—saving time and budget. Each chuck or fixture is also field-tested at your location and modified for greater repeatability and precision.
---
Improve & deploy
At Stace-Allen, we don't just get the job done. We get the job done right. If our first solution isn't perfect, we retool in the field for iterative improvements that yield better results over time. Once we deploy your custom workholding solution, we're always available for troubleshooting and improvements.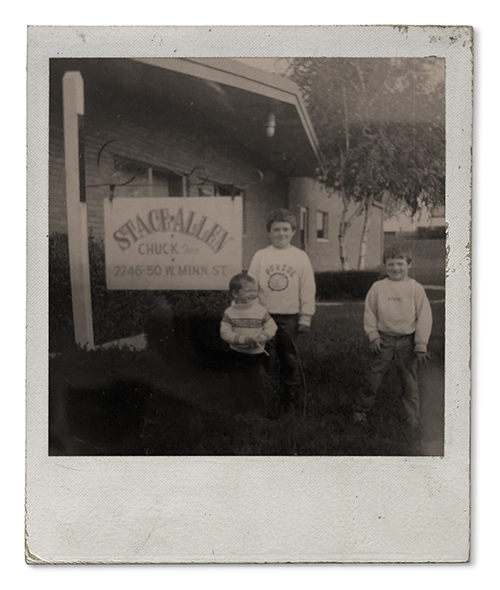 Our location
From our headquarters in Indianapolis, we've grown from serving manufacturers in the Midwest to providing custom workholding solutions for international companies around the world.
Contact us to learn more or get your project started.
Stace-Allen Chucks
2246-50 West Minnesota Street
Indianapolis, IN 46221

(317) 632-2401
info@stace-allen.com